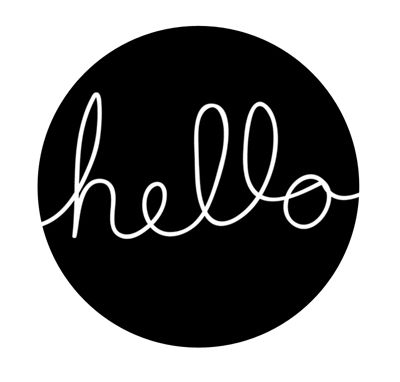 As I've mentioned a few times over the past month or so, I have been working on a blog redesign. The first part of that definitely was a new layout, I had really grown to hate my last layout, but hadn't had the time to fix it. So I finally just did it. I still need to add some buttons to my sidebar, but besides that it's done.
If you were wondering about my ad swaps, I've eliminated them. They were taking up a ton of time, then passionfruit ads started charging, so I just decided to do away with the whole thing. I might bring it back in the future, but from my experience it was more trouble than it was worth.
I love working on graphic design, but I don't really know that much about what I'm doing + it takes so long. I'm also a perfectionist + rarely really happy with the end result. I think I like this layout though, if you're viewing this in a reader
pop over + check it out
! Let me know your thoughts!!
Speaking of graphic design, I have been a long time user of adobe photoshop, but I just recently got adobe illustrator + I've been exploring the basics of it. I'm hoping to create some project life worthy cards soon! Though, it is difficult to create things on the laptop, I really wish I had a tablet or at least a mouse, but someday I guess. The hello circle at the beginning of this post is one of the first things I made in adobe illustrator, it's so easy to turn my "handwriting" [I put that in quotes because it's my handwriting with the laptop touchpad] into a gorgeous photoshop stamp [expect freebies soon]! Interestingly enough though, I didn't use illustrator for my new layout. Next time maybe.
If you don't remember the camera logo in my header, I made that in
this post
. It's one of my favorite digital creations of all time so I felt like it was a deserving "logo".