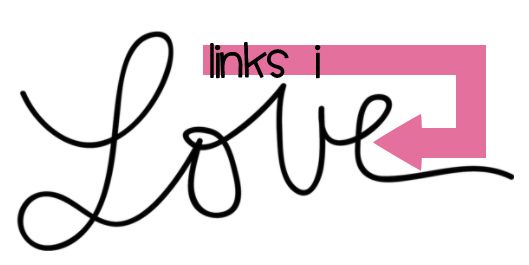 I have decided to introduce a new Friday feature on the blog. I spend a lot of time browsing the internet + find all sorts of amazing inspiration/resources, I want to share them with you! So every Friday I am going to share some of my favorite finds from the week, or just things I ultimately think you should check out.
This amazing guest post
by Kinsey on Amy Tangerine's blog about her Project Life process. This is great if you need some motivation on how to organize your process, and even if you don't, all those sneak peeks of her album are amazing!
I recently discovered
Jamaica Makes
blog, and I love her simple Project Life approach. She uses a small sized album + doesn't follow the weekly format which I absolutely love. I definitely am enjoying my weekly format, but for next year I'm going to have a different approach so I love seeing all the inspiration that is out there!
Miss Tiina has been a go to blog of mine for awhile for amazing freebies, and these
celebrate freebie journaling cards
do not disappoint at all!
I recently came across
this website
which is really handy when creating with text. It allows you to type in any word or phrase and will display it in all the fonts on your computer, so much time saved trying out fonts!
Lastly, as I try to revitalize my blog, I have updated my
Project Life resources page
, but still have much to add [like all the amazing
Miss Tiina
freebies I've been telling you about]. This page is always available via the "Project Life" link at the top of my blog + I hope to add more to it soon. Please let me know if you have any suggestions or feedback.
I hope you enjoy these links! What great sites have you been reading lately?